Meet Me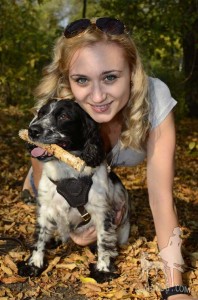 Hey, Guys. Glad you are here and interested in the person who owns this blog.
It's me, whose name is Olya and I'm an animal lover or I prefer just to say that I love animals.
I have an awesome four-legged creature whose name is Gerda. And she is a dog.
Namely it was she who inspired me to create this blog and to share some information, facts, photos and happy seconds of my life with you my Friends. And I also welcome you to share your impressions and events from your life if your are crazy about the world of dogs as well.
This is my first blog so, please, don't get down on me too much. But I'm not against any recommendations.
So, WELCOME
and
ENJOY THE PRESENCE